News Releases
Prague, December 19th, 2012 – Professor Gabriela Basařová, a renowned and respected expert and teacher in the Czech brewing and malting sector, was decorated by the President of the Czech Republic with the state Medal of Merit in the field of science and education. She was given the award on October 28th of this year during a celebration of a national holiday at Prague Castle. For the Pilsen native, brewing is not only her lifelong occupation, but also a hobby and passion.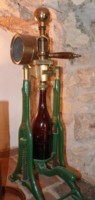 Prague, 1 June 2011 – The beer bottle has been becoming in recent years the most commonly used container in the distribution of beer. Only ten years ago breweries distributed more than 50% of their beer in kegs to the customer, and the beer was largely consumed in pubs and other catering establishments. This proportion has gradually decreased to 45.1% last year. The market position of beer bottles, by contrast, has strengthened. With regard to the bottles, in 2000, the dominant position was held by glass which then accounted for 45.7% of the market share. Ten years later, the market share of beer bottles has risen to today's 48.8%. Glass bottles now account for 46% and PET bottles and materials for 2.8% of all the types of packaging used in the distribution of beer. PET bottles have been available on the market for ten years, but even three years ago their share was virtually zero and only reached its peak in 2009 and thereafter.
Prague 23 March 2011 – The breweries grouped in the Czech Beer and Malt Association (CBMA) produced 7.9% less beer in 2010 than in 2009, continuing the fall in production that began in 2009. The most significant impact was caused by reduced demand for standard beers, of which breweries produced 12.8% less. Lager production was 2.6% lower, but the growth of its share in total production by domestic breweries continued and it exceeded 35%. Demand for non-alcoholic beer on the domestic market and for export was again higher, by 2.4% year-on-year. Over the long term there has been an increase in the popularity of special beers, of which almost 40% more were brewed last year than in the previous year. This was mostly caused by domestic trends. The production of top-fermented and flavoured beers is also growing, but their role on the market is currently minimal. Despite the fall in production, the range of beer types and brands in growing. Their total number on the Czech market from all breweries has already exceeded a record 450 brands. This trend should continue in future years.
Prague, 6 October 2010 – The Research Institute of Brewing and Malting (RIBM) has successfully finished the research and development of a technology that allows making safe beer for celiacs. The project team of the RIBM, led by Ing. Josef Škach, CSc., created a unique technology where the principal ingredient of beer made for people who suffer from celiac disease is Czech malt mashed in a special way and exposed to modified primary and secondary fermentation. A part of malt can be also substituted with buckwheat malted, using a specific method that is also patented. The sensory properties of imported beer have always considerably differed from those of typical Czech beer because they are made with ingredients unusual for Czech beer, such as corn, millet, buckwheat or rice.
Prague, 18 August 2010 – Czech breweries want to stop the trend of the past several years, i.e. a drop in the share of beer sold in pubs and restaurants to total beer sales. It is more lucrative for breweries to sell beer in gastronomical facilities. Nowadays, beer sales in restaurants represent less than 50% of beer sales. Although it is a rather high percentage in comparison to other countries, Czech breweries are not content. This percentage went down in the past several years for many, especially economic, reasons in favor of beer sales in chain stores as well as small independent stores (off-trade). The lower beer sales, which are also a result of a beer excise tax increase effective January 2010, force Czech breweries to search for ways to bring beer drinkers back to taverns. Yet, the business and functional partnership between Czech beer and Czech taverns has existed for more than a thousand years. Beer has always been the most important product drunk in taverns and other gastronomical facilities (on-trade). It is estimated that beer currently represents at least 25% of their revenues. Different marketing and other activities are to increase the share of guests drinking beer in gastronomical facilities. This is why Czech breweries invest hundreds of millions of Czech Crowns a year in taverns and restaurants – their technical and technological equipment, beer draughting process, beer draughting equipment sanitation, indoor and outdoor furniture, advertising equipment and glasses - and plan to do so in the future as well.
Prague, September 24, 2009 – At this year's St. Wenceslas Czech Beer Celebration, an annual event held on the Feast of St. Wenceslas, the patron saint of Czech maltsters and brewers, engineers Ivan Houska and Josef Tolar were inducted into the Czech Brewing and Malting Hall of Fame. For the seventh year running, this honor was bestowed upon eminent brewing professionals for their lifetime contribution to both professional disciplines.
Prague, March 25, 2009 – The total amount of beer produced by breweries in the Czech Republic in 2008 amounted to 19,806,107 hl, which is 0.5 % less than in 2007 and the second largest quantity in history. Last year, some 16,100,154 hl were consumed in the Czech Republic, which is 1.3 % less than in 2007. A total of 3,705,953 hl of beer was exported, thus 3.2 % more than in the preceding year and the most in history. The growth trend of recent years continues. Plzeňský Prazdroj, a. s., with breweries in Pilsen, Nošovice and Velké Popovice, produced the most beer, followed by Pivovary Staropramen, a. s., with its Smíchov and Ostravar breweries, and the Heineken Czech group, which owns the Starobrno and Královský pivovar Krušovice breweries, formerly belonging to Drinks Union. Budějovický Budvar, n. p., and PMS Přerov, a. s. are also among the important producers. Combined, these big producers produced almost 86.2 % of all Czech-made beer. The volume produced by other breweries dropped year-on-year to 2,748,943 hl or to 13.8 % compared to 14.5 % in 2007.
Prague, November 26, 2008 – Recently released studies confirm the conclusions of scientific research that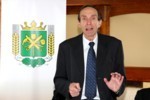 reasonable consumption of alcohol positively affects healthy individuals' physical and mental condition. In comparison with teetotalers, those who keep their alcohol consumption a relatively safe dosage (for healthy adults, between 20-40 grams of alcohol per day, e.g., 0.5 to 1 liters of beer per day for men and 0.3 to 0.6 liters per day for women) are less prone to cardiovascular diseases, which are the most common causes of death in today's society. Provided alcohol consumption is kept within the said range, in healthy individuals a reduction in the serum concentration of HDL cholesterol occurs, which leads to a drop in blood pressure in consequence of enlarged blood vessels, changes in water and mineral processing and reduced blood clotting. After drinking beer, the blood-sugar level drops, and it leads to, for example, heightened sensitivity to insulin, reduction in the frequency of infections, etc. On the other hand, excessive consumption of alcohol has negative effects on human health, and can manifest itself in risky behavior, for example while driving motorized vehicles. It is interesting that a review of excise tax rates and alcohol consumption on a sample group of 27 European countries has shown that there is no correlation between taxation on alcohol and alcohol consumption.
Prague, November 26, 2008 – A new book mapping the past and present of Czech beer and brewing, Velká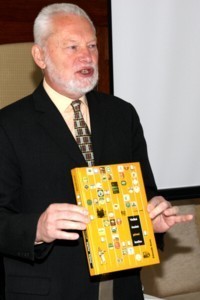 česká pivní kniha (The Big Czech Beer Book), has been presented to the public. Its author is MUDr. Zdeněk Susa, CSc., a renowned Czech pulmonologist. Dr. Susa's 240-page book offers a host of interesting information, historical facts and new views of one of the oldest and most popular human pastimes in the territory of the modern-day Czech Republic. The book provides a rare take on the subject matter: Besides historical facts verified by study of archival materials and research conducted in breweries, it contains unconventional insights into beer and the brewing industry that have never before appeared in professional literature. Besides breweries that have closed down, Dr. Susa also maps those that still exist today but in which brewing has been stopped, as well as those that continue to operate and produce the most popular beverage both here at home and around the world. Augmented with unique photos, the book and will surely prove to be an enlightening read for all beer lovers.
Milan/Prague, August 26 2008 – The 2009 version of the Pirelli Calendar, an exceptional and unrivalled collection of photos of beautiful women in singular, inimitable environments, will be unveiled in Berlin in November 2008. While the Pirelli Calendar for 2008 featured the extraordinary setting of Shanghai's famous Old French Concession, with its massage parlors and houses of ill repute, next year's calendar will have us admiring the beauty and elegance of the female body against the backdrop of African wilderness. The challenging task of offering the public something that few have managed thus far, i.e., combining unbridled nature and wildlife with the grandeur of the female body, was undertaken by American artist Peter Beard. The setting is not unfamiliar to Beard, who, originally a medical student and later an art graduate of Yale, earned fame for his photos of African wildlife and ultimately became a vocal critic of those who exploit the natural resources that Africa has to offer. It is interesting that this photographer, who fights to conserve African's wilderness via his photography, shows in the 2009 Pirelli Calendar a remarkable connection between that which has been preserved and that which is the product of modern civilization, which often treats nature so unkindly.